What is a good IQ score and what use is it?
IQ stands for intelligence quotient. This is a measure of your intelligence in relation to other people. An average IQ score is assessed at 100 and any mark well above that means you are of 'above average' intelligence.
A good IQ score is any score above 109 and the benefit is you have an instant indicator of how much more intelligent you are than others.
Understanding what a good IQ score is
All IQ tests are different; there is no standard set of questions. The questions are all of a similar type and are carefully chosen to be of an appropriate level of difficulty. This means you can't just learn the answers, but you can get used to the style of questions. One of the ways to make sure you get the best IQ score possible is to practice taking IQ tests.
This is because IQ tests require you to think in a certain way. In addition, the type of questions you come across may be new. Often if you don't understand a question very well, you can work backwards from the answer to discover what was really being asked. To get a good score certainly requires a good level of intelligence, but understanding how the test works will always help you get as good a score as possible.
The IQ test requires you to think very carefully and to apply knowledge you have gained in the past. Unlike any test you may take at school or college, this test does not have a 'top mark' of 100%. A good score is based not on the number of questions you answer correctly but more on how you did compared to someone in the same age bracket as yourself. The IQ test assesses your mental capabilities against those of your peers and not everyone who takes the test.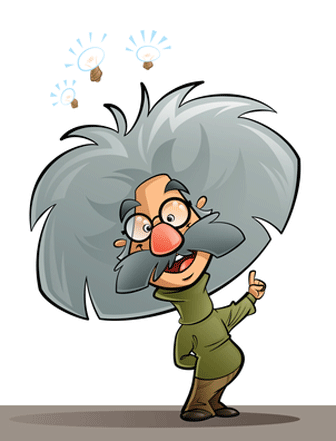 There is no definitive IQ test, just a number of tests that use the same type of question. As a result, the number of questions may vary, but let's take a test to be 100 questions. If you score 70/100 at aged 14 you might be classed as a genius as it is a very good IQ score. At the age of twenty the same score may see you classed as of average intelligence as it is seen as not such a good score for your age group.
These test scores are then converted to tally with the Simon-Binet scale that was created at the beginning of the 20th century. This scale was the first to take in to account age. As a result, anyone with a score of between 90 and 109 was seen as having average intelligence. A good IQ score is considered to be 110 and above and is classed as superior. A very good IQ score is 120-139 and is classed as very superior. A score of 140 and above is seen as being at genius level.
How to get the best IQ score possible
By this I don't mean the maximum score possible for anyone, I want to help you achieve your best possible score. This is a time when there is so much competition for every job going. Having an edge over your competitors will make such a difference to your chances of being offered the job you want. Having something tangible to clearly show how intelligent you are will always help improve your chances of success.
Getting a very good IQ score clearly depends on your current level of intelligence being above average. However that isn't enough. Your best move in trying to secure a very good IQ score is to examine the type of question asked to accurately work out what thought processes are involved. It may be you have never seen the same sort of question before. This can be unsettling and unnerving.
The important aspect of this task is to familiarize yourself with the types of questions and to understand exactly what they are asking. The questions in an IQ test do not assess your ability to remember facts. The IQ test is designed to assess how good your analytical skills are. The IQ test wants to ascertain how well you can apply current knowledge to an unknown situation or set of circumstances.
This may help you to understand why some people with a photographic memory are seen as being clever, but many are not classed as intelligent. That is because they have the exceptional ability to recall millions of facts. They know the answer to fixed questions. However, ask someone with a photographic memory to provide the next number in a sequence and they may struggle, as they have to work out the answer, it is not an answer that is just 'known'.
---
Practice with Free IQ Tests
---
Share Your Thoughts!
We find value in differences between learning, interpreting and overall opinions. Please share your thoughts freely about this topic, but always remain respectful. Thank you for your contribution.
What Other Visitors Have Expressed
Click below to see contributions from other visitors to this page...

Never Give Up

I barely graduated from High School. Everyone told me I was stupid but pretty so I should marry well. I had a fear of school, even nightmares, but a curiosity …
I am a 13 year old genius! Not rated yet
I am only thirteen years old and i have achieved an I score of 145 which means i am a genius. I'd like to thank my mum for giving birth to me and my …