Why this Website…?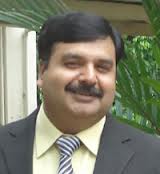 My name is Saqib Ali Ateel…!
I got Masters' degree in Public Management from National University of Singapore along with LKY Fellowship at Harvard Kennedy School, Harvard University, USA, on joint scholarship from the Governments of the Punjab (Pakistan) and Singapore, in 2011. I have been serving the public sector in different  positions.
It had been my passion to study basic questions of life and death. I had a desire to study psychology as my major but couldn't do that. Limited resources had been an additional barrier.

I wanted a solution for the two problems...
I was lucky to land upon SoloBuildIt! ](SBI- Previously SiteBuiltIt!) in 2004, without wasting much money and man hours. I started studying psychological tests with the help of SBI tools and started to write my thoughts freely, in Pakistani style English. [... grammatically incorrect at times]

The SBI helped me to satiate my thirst for psychology as well as added a powerful income stream to my financial resources. I have started a couple of other ventures during all these years yet this site and SoloBuildIt have become a lifestyle for me.
I am thankful to the SBI to handle two problems with one stroke!


Share Your Thoughts!
We find value in differences between learning, interpreting and overall opinions. Please share your thoughts freely about this topic, but always remain respectful. Thank you for your contribution.
What Other Visitors Have Expressed
Click below to see contributions from other visitors to this page...