Why this Website…?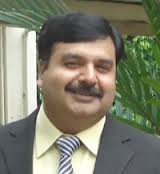 My name is Saqib Ali Ateel…!
I got Masters' degree in Public Management from National University of Singapore along with LKY Fellowship at Harvard Kennedy School, Harvard University, USA, on joint scholarship from the Governments of the Punjab (Pakistan) and Singapore, in 2011. I have been serving the public sector of Pakistan since 1992, in different managerial and administrative positions.
It has been my passion to study basic questions of life and universe. I had a desire to study psychology as my major but my circumstances never afforded me such an opportunity. My second problem had been small salaries to work for the public sector in Pakistan.
I wanted a solution that could help me to make both ends meet.
In 2004, my old P-IV desktop and extremely slow internet connections helped me to land at SBI which was providing hosting, domain name, and almost every tool that any small business guy or gal may need to survive on internet on a daily price less than a full cup of coffee. More interestingly, it was providing me an opportunity to study the latest theories about psychological tests to find answers to a few questions about human beings.
I am not ashamed to admit that I had wasted thousands of dollars and hours (opportunity cost) to the con artists for 'Get Quick Rich Scams'. I think everyone has to pay a cost for his ignorance.
I had limited free hours due to my full time job, family and social lives. Whatever time I could spare I spent on following Dr. Ken Evoy's advice and tools to solve my website problems. Soon I was able to enjoy an extra stream of income besides knowing more about my passion; psychology and psychological tests. I developed different opinions which I expressed on my websites and let others to say whatever they liked to. I even outsourced a few things to keep my site active and attractive.

My income continued to increase by 2010 when I had to go to study Public Management. I attended 3-4 days classes a week besides roaming around Singapore with my family.
I was left with no time to spend on this website. Meanwhile, Google launched a number of animals to weed out low quality, artificial and duplicate content. My site was badly hit. It was partly due to some low quality outsourced material and party due to my failure to update this site regularly. Meanwhile, I had launched another website http://www.managerial-economics-club.com while staying at Harvard, USA. It also consumed a part of my free time.
Yet this site continued to generate an income stream which moved up and dow depending upon the soul of internet,i.e., TRAFFIC…!
At the end of 2014, I got a chance to spare some more time for the both websites. I followed SBI guide to handle problems created by Google animals (late but correct measure).  
The Sitesell ™ has delivered again.
Now I am going to monetize this website very soon…!
Stay with me!
Saqib Ali Ateel
"What is for you in this page?", dear visitor
I bet you must have a passion. (...every one has!)

Visit SBI and follow step to step advice from Dr. Ken Evoy to bring a smart change in your life. There is no guarantee that you will make 'such and such' amount of money. But I can guarantee basing upon my lazy experience of past 11 years that you can make a success story on internet.
It is much easier and simpler to follow steps in digital world than in a real life...!
Click Here to Enjoy Your Passion & Generate Extra Money


VERY IMPORTANT: The SBI isn't a steroid. The steroids have side effects but the SBI doesn't have. It is what simplicity, reality and positivity should be for a small guy to run a business online.
It is a lifeboat in the cyberspace.
Share Your Thoughts!
We find value in differences between learning, interpreting and overall opinions. Please share your thoughts freely about this topic, but always remain respectful. Thank you for your contribution.
What Other Visitors Have Expressed
Click below to see contributions from other visitors to this page...