The Authentic Ways to Maximize Your Intelligence While Using Tools and Techniques Without Paying a Psychologist

You are not alone in the job market frustrated when it comes to passing through a real life job intelligence test. I had been through the same situation after my graduation.
Let's speak straight...
The job opportunities are reducing all over the world. There's throat cut competition for jobs and psychological tests are one of the main hurdles between you and your dream career. When you confront a psychological session without due preparations, the results may leave you belittled... dejected... even disconsolate about their career progress?
Since I launched this website in 2004, the most interesting questions have been asked about intelligence and its measurement. With all out scattered information on various pages, several visitors are improving their mental alertness and preparing to encounter their intelligence tests confidently.
One approach that I have been mentioning everywhere is not about preparation but the deep understanding of intelligence to boost your IQ scores. You need to learn this approach to compete in the job market.
Here's a warning:
The Odds Are Against You Unless You Really Get This  

I'm the furthest thing from a pessimist, but the estimated numbers don't lie.
Are you aware that 70% candidates never get a chance to prepare well before encountering a psychological test?
Or that over 50% of Americans are not satisfied their career development?
And as frightening as it may sound, over 50% of Americans wish they were someone else.
Those numbers do not bode well for you...and you absolutely need an edge. A way of approaching intelligence tests that help you avoid becoming just another number inside a nightmare statistic...
Why You Should Listen To Me?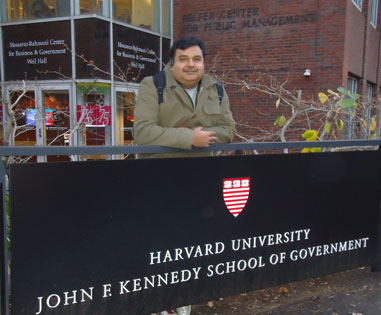 In case you don't know me already, my name is Saqib Ali Ateel.
I got Master Degree in Public Management from LKY, the National University of Singapore having Fellowship at HKS, Harvard in 2011. I have served public sector for 25 years in different, managerial and human resource management positions. I have been running my personal website on personality and aptitude career tests.
However, not too long ago, I was in your shoes. Believe me, I was a long ways away from the basic knowledge of intelligence, psychometrics or techniques to improve short memory triggers.
What you're about to read is raw and unfiltered, and it isn't all wine and roses. It is safe for work, but it's uncensored in the honesty department. I don't believe in sugarcoating the truth, but I do believe the lessons I learned along the way will save you months of frustration. [I'm an optimist!]
If I say that psychology had been my first love as a major but I could never get a chance to study it. It was my competition examination that I first interacted with a few psychological tests. They attracted me for their assumed utilities in the job market.
I started to study them and even launched this website to tell what I have been learning. I spent most of my free time reading and writing about psycho-metrics. 
And it really turned around for me once I discovered what I'm sharing today...
This Is What You Really Want (Let's Be Honest)...

First, let's get clear on your #1 goal:
You want to increase your intelligence test scores.
Now, you may also want to reply every item of the test quicker and correcly...
...and perhaps even secure a job contract as well.
And if you're anything like me, you want to do ALL of this...
• While making it a fun...
• With a sense of style...
• Without risking rejection...
• Without fearing competition...
• and near Effortlessly...
However, The Stakes Are Higher Than You Think...

Now, because I've been trying to meet information demand of my visitors, I am beyond confident that the information I'll share today will give you new hope and spectacular success when it comes to intelligence tests...
...and that by taking action, you can get closer to many of your career progression dreams.
However, just know this: there are serious consequences for not taking action. Besides continuing on in the rut that you're in...
...you won't stand a chance of enjoying the career you desire.
Now that's the worst case scenario, but I've seen it happens more than I care to remember. And since neither of us wants that to happen to you, let's get you moving in the right direction...
What Would Your Career Look Like If I Could Help You Face Your IQ Challenges?

Would you like to enjoy better intelligence scores and more career opportunities?
These are dreams realized by so many of my friends on these pages... and I want the same for you.
And I truly believe that by following the advice, you can eliminate self-doubt and qualify the psychological test with better preparedness.
I can say that with quite a bit of confidence because of thousands of visitors just like you have improved their intelligence scoring by practice and techniques to score jobs of their dreams. 
First, make sure you...
RUN From These 3 Common Lies And Myths

There is a ton of bad advice out there when it comes to improve your psychological session results. 
For starters, you may believe you don't have the right skills.
It's a myth called "Personal Resource Recognition", and I used to buy into that lie myself.

However, the truth is we are all born with the right skills. You can't have a desire for a thing that you don't have skills to use. You have just to look into your dreams, discover the set of skills you have and hone them.
You can take that to the bank. 
And once you discard that mistaken belief, you may find that the popular myth of practicing too much of the intelligence tests online also falls by the wayside.
Many folks I know bought into this one ...however, the truth is this so-called solution makes you come across desperate and pathetic…. 
Another common myth in the increasingly highly intelligent community is really a deal-breaker. You may fall victim to "Skills Agnosia".
Skills Agnosia is when you aren't showing your true colors during your career assessment... 
...however, the truth is you can control your fears to handle psychometric-tests skillfully.
So how did all this misinformation get around? Some believe it's all thanks to psychological testing industry and well-intended teachers who are not up on the latest research...
...while I lean toward thinking it's bad tips from a novice in the testing industry at the root of it all.
Regardless, there is one universal truth when it comes to increasing your IQ scores...and it just so happens to be...
Introducing "Maximize Your Intelligence"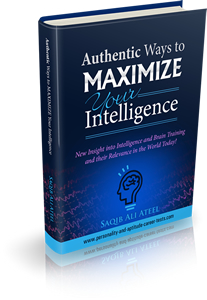 Can you increase your intelligence?
Though self-help Gurus around have been trying to convince you that you can increase your intelligence. However, there is not data available with the psychologists to agree to this statement. However, almost everyone agrees that people can maximize potential of their brain cells by taking practice tests, using techniques and knowing truth behind intelligence. 
That's why I am introducing you to "Maximize Your Intelligence". This short downloadable book contains information that can help you to train your brain to perform during a real life psychological session.  
Here's what you can look forward to experiencing with Maximize Your Intelligence... 

• You can discover true connection between intelligence and IQ scores

• You can learn where an IQ score is relevant, and where it is not ... 
• You can understand the role your IQ can play in helping you reach your intellectual and academic potential...
• You can Explore the huge difference between brain training and brain games, and find out which are better for you  
• You can Learn how to keep your brain fit with regular and challenging mental exercises
• You can discover what real brain food actually is and learn how the right diet can increase your intelligence
• You can Read about the world's most intelligent people, who has the highest ever recorded IQ, and be prepared to be shocked when you find out which of the world's most intelligent businessmen never actually graduated from university  
• AND MORE!
The Maximize Your Intelligence is packed full of facts and will provide you with a wealth of incredibly useful, effective, and well-researched information.

You Say: Will "Maximize Your Intelligence" Work For Me?

I'm sure you're wondering if Maximize Your Intelligence is for you, even if you think you've tried just about everything when it comes to increasing your intelligence test scores.
Well, let me set you at ease:
During the years I spent looking for the TRUTH...
...years studying most successful job seekers case studies I could find...
...years spent honing, testing, re-testing, and perfecting information for "Maximize Your Intelligence" to make sure it was as flexible as it is powerful...
...I hit pay dirt.
By standing on the shoulders of giants (and thanks to some of my own little insights), you now have at your fingertips what job seekers hail as the best information they have ever come across when it comes to working "against all odds".
Maximize Your Intelligence can work for you when virtually nothing else will.
The information contained in this book has already worked for thousands of the people visiting this website frequently. This book is a little effort to consolidate all those ideas into a small, readable and simple book. 
This is a book to learn how to maximize your intelligence, and it works for everyone...

...even if you're battling crippling anxiety on a daily basis...
...or even if you've tried every IQ increasing super trick and failed miserably...
...and get this:
Even if you fired previous psychologist for failing to deliver, "Maximize Your Intelligence can still deliver results that can help you score better during your next intelligence test session. 
That is the success you absolutely deserve and will finally:
==> Let you see your career progress more clearly!
==> Empower you to realize your career goals are achievable!
==> Deliver you a way to systematically eliminate psychological hurdles!
==> Powerfully guide you into emphatically enjoy a better IQ score!
==> Quickly decode the best way for you to realize your psychological test goals are achievable!
==> AND MORE!

And please, don't just take my word for it...
Backed By An Industry-Leading "Results-Or-Else" Guarantee 
Look, the truth is simple: 
I refuse to take a penny from you unless I can really provide you valuable information. It's only fair to you that "Maximize Your Intelligence" should meet the promises I've made... 
...I insist that it exceeds your every expectation.  
That's why "Maximize Your Intelligence" comes complete with a carved-in-stone 30-day money-back guarantee so put it to the test and rest easy knowing that your satisfaction is my top priority. 
What should you pay?
First, let me ask you...
How Much Is TIME Worth To You?  
If I could save you EVEN A DAY of time in your pursuit to increase your intelligence test results, wouldn't that day be worth a mere few bucks to you? 
Of course, it would. How precious are your moments, after all? 
This small book shall save you all the time that you will need to spend to find the information scatter. Yet, you can't be sure what is correct ad what is spam. This book contains the information which is not only well researched but also well tested. 
That's why I'm more than confident you'll take the only smart path you can take today.  
You'll decide to give Maximize Your Intelligence a fair shot for that 30-day money-back guarantee window I've promised you... 
Today marks your turning point, and I'm thrilled to be a part of it.
Yours in career progression,
Saqib

Just for $9.99...

ClickBank is the retailer of products on this site. CLICKBANK® is a registered trademark of Click Sales Inc., a Delaware corporation located at 1444 S. Entertainment Ave., Suite 410 Boise, ID 83709, USA and used by permission. ClickBank's role as retailer does not constitute an endorsement, approval or review of these products or any claim, statement or opinion used in promotion of these products.