Why this Website…?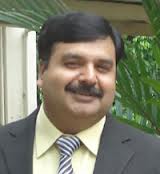 My name is Saqib Ali Ateel…!
I got Masters' degree in Public Management from National University of Singapore & LKY Fellowship from Harvard Kennedy School, Harvard University, USA, on joint scholarship from the Governments of the Punjab (Pakistan) and Singapore, in 2011. I have 20 years experience at my back in different managerial positions, mostly in the public sector. 
The basic questions of life & death have always excited me. For that matter psychology was always a 'good read' though I could never take it as a major. While encountering my competitive exam it was first time that I had to pass through psychological tests. I found them interesting.
Later in 2003, I had to go through a couple of more sessions which led me to focus more upon interpretation of psychomerics. Accidentally I stumbled upon "Solo Build It" which helped me to enjoy my passion in my free time as well as generate multiple income sources as a bonus. 
I have been running my personal website since 2004 from my bedroom. I am trying my best to deliver value to my visitors for time they spend on this site and comments make on different tools and instruments. 
With Best Regards

Saqib Ali Ateel
Creator of "Maximize Your Intelligence"

Share Your Thoughts!
We find value in differences between learning, interpreting and overall opinions. Please share your thoughts freely about this topic, but always remain respectful. You can preview and edit on the next page before your submission is sent in. You will also be informed about this site's privacy policies. Thank you for your contribution.
What Other Visitors Have Expressed
Click below to see contributions from other visitors to this page...