Some Serious Tips for Becoming a Pilot
Becoming a pilot is one of the most challenging professions to go into, and it is unlike other conventional jobs. For instance, you cannot just submit your resume and application letter and expect the airport manager to call you the next day for work. You must follow some well-defined processes which will cost you a lot of time and money before you will become an airline pilot.
In other words, being an airline pilot is quite expensive, but it is also a well rewarding and paying job; this explains why a lot of people venture into being an airline pilot, but the question is: how exactly do you become an airline pilot?
Your Educational Background Comes First
A Bachelor of Science Degree can go a long way to help you in your airline pilot career, but it is not required by most airlines. For instance, you may not need a college degree to fly for a regional airline in the U.S, but you will need a degree to fly for a significant U.S airline. To make it easier for you, it is recommended that you get a degree related to aviation but this is not a prerequisite by any carrier, but it will help you as you venture into becoming a pilot.

Work on Your Private Pilot Certificate
With your college degree already settled, the next thing to do is to look for a good flight school and flight instructor to get your private pilot certificate. You can easily find one in your local area. Please keep in mind that the Federal Aviation Administration (FAA) requires a minimum of 40 hours and an average of 60 hours of flight experience before you can obtain your private pilot certificate. However,  you do not just need the pilot certificate; you also need to get a medical certificate. It is recommended that you get a medical certificate from an FAA medical examiner.

Kicking off in your pilot career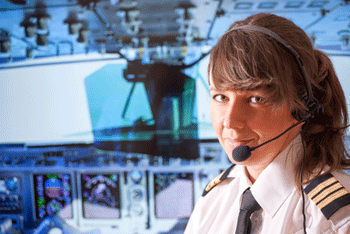 Your pilot license is just the very first step to becoming a pilot; however, there are lots of other processes you have to go through to be qualified as an airline pilot as shortly outlined.
1.    Having obtained your pilot license, it is high time you work on your instrument rating and also get your commercial certificate.
2.    Next, you need to go through the certified flight instructor (CFI) rating, and when you have done with it, you can work at a flight school. Working in a flight school will substantially reduce the amount of time you may need further to become an airline pilot. It will reduce the number of flight hours you will need for your career.
3.    You also need to get the multi-engine flight instructor instrument certification (CFII) and then the multi-engine instructor rating.
Your Experience for becoming a pilot

At this stage, you have somewhat obtained some certifications required for becoming a pilot but to become one, your experience matters, especially with the increasing competitiveness.
1.    Your ratings as mentioned above are essential. Airlines will hire you based on your grades and experiences. If you have up to 1500 hours of flight time and excellent rating, you may be employed by some regional airlines.
2.    To boost your qualification and experiences, you may need to obtain military flight training. The military flight training you gain depends on your country, but in the U.S you can get air force, navy and so forth training depending on what you want.
3.    There are some other colleges and institutions offering training in this regard. You may avail yourself of these practice as they will go a long way in equipping you and adding to your experiences as an airline pilot.
4.    Becoming a pilot is quite impressive. Having had a handful of these experiences, it is high time you start looking for pilot jobs that will suit you. In most pilot jobs, your flight time, skills and qualifications will determine whether you will be considered or not but with the handful of experiences and qualification you have gathered, it is now easy to become a pilot and enjoy your career.
In conclusion, pilots are expected to make quick decisions under pressure, and therefore most airlines require the pilots to pass aptitude and intelligence tests in exceptionally. This might also be one of the criteria some carriers would use in choosing their pilots. Apparently, it is not difficult to become an airline pilot, but it may be time and money consuming.
---
Practice with Free Aptitude Tests
---
Share Your Thoughts!
We find value in differences between learning, interpreting and overall opinions. Please share your thoughts freely about this topic, but always remain respectful. You can preview and edit on the next page before your submission is sent in. You will also be informed about this site's privacy policies.

Thank you for your contribution.