Importance of A Free Personality Test for Your Career

This Pre-Employment Free Personality Test  is an amazing tool to practice for job interviews. You need a right attitude and the fairly good personality to get within the organization you will like to work. It is a fun as well as a tool to prepare for your job psychological tests.
You will find the detailed test as a source of motivation and enthusiasm that brings your energy together to fight for the success. Free Personality Test introduces you to the real world experiences detailing on how should you behave while at work. In other words, the test is a real guide to depict your original standing, skills and experiences.

Practice with Free Personality Tests
---
Personality Test is important as it:

•    Builds a team spirit while at work.
•    Frames your mind in terms of 50 personality traits, attitude and general work style.

Preparing with this test is exciting as although free, the test is comprised of all the intricate details that the main examination will put forward. It helps to enhance your performance during the hiring process and boost your confidence.

The practice test is in the exact patterns that matched with that of the final examination. Apart from the free test, the full personality packs are also available for further practice.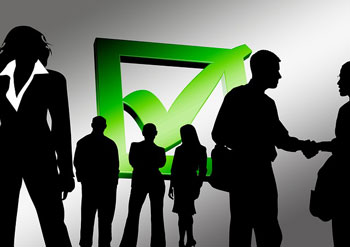 The Free Personality Test helps you with:

•    Changing your behavior and not the personality.
•    Training your mind by exposure.
•    Relaxing your mind after I experienced the test. Stress may affect the test quality directly.

These tests can gear you to stay in a team and work for the goals of the organization. Gradually, you learn to keep the emotions and practical solutions separate as they pop your mind. Clear goals and clean image in the company will help you in image building in front of the management. With the many benefits that guide towards the success, it is a guide or a first step towards the newer scales of development for all of us.

Available online, the test can be taken with a few results. You can purchase the rest results at an affordable rate. All you need is the access to the internet and a laptop or  a mobile. Do  not forget to hit the timer as without this you will not be able to make the final examination.

Advice on Free Personality Tests

There are two contradictory views of psychologists regarding practice of the personality tests. Some argue that you need not to prepare for a personality test as you may learn a few things which may not be required by the psychologists. However, a majority confirms that practice with a psychological tests helps you not only to understand what kind of questions you may face during your assessment and make your career journey a bit easier.

---
---

Share Your Thoughts!
We find value in differences between learning, interpreting and overall opinions. Please share your thoughts freely about this topic, but always remain respectful. You can preview and edit on the next page before your submission is sent in. You will also be informed about this site's privacy policies. Thank you for your contribution.
What Other Visitors Have Expressed
Click below to see contributions from other visitors to this page...