Becoming an airline pilot requires an aptitude for teamwork, hand and eye coordination and strong training
If you have a dream of becoming an airline pilot, you should develop a taste for aircraft technology. Most probably you possess a natural love of flying and visiting new places. Although it may sound an exciting career to uptake, it is extremely challenging not only when you start off in it but also while training for it. You need to be dedicated to putting in strenuous hours during practice and in the flight schedule. 

How vast is the airline pilot career?
Various options can be exercised in becoming an airline pilot depending on your preference. For example, a pilot can choose to work for the military, the medical services, commercial airlines, cargo transportation or even for private charter jets. Aircraft used for these purposes along with the different kind of helicopters make up a wide range of aircraft for which specific training and practice hours are required.

Requirements for becoming an airline pilot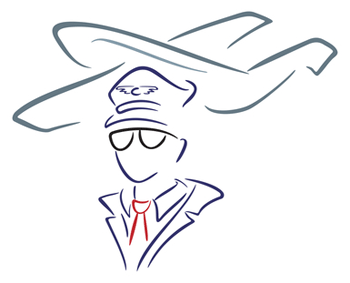 Successful completion of primary flight training and familiarization with the aircraft technology are two of the first requirements of getting hired as an airline or aircraft pilot. There are a few other things that you must possess to become a lucky member of this fraternity.
You must have commendable teamwork skills
Becoming an airline pilot is as much about confidence on personal abilities as it is about showcasing excellent team spirit. Most of the large aircraft have a co-pilot and sometimes a flight engineer who accompany the first pilot in charge of the aircraft and the flight. All these crew members have to share responsibilities to ensure a smooth and safe trip. A jovial and amiable nature will take the individual very far.
Get on the right path as soon as possible
One of the most important things is that you have and, interest and passion for flying. The sooner you start planning your pilot career, the better. Doing well in the science and mathematics subjects at school will put you in good stead to start your training as a pilot. This training is lengthy and expensive, requiring a high level of commitment to see your education through.
Work on your hand and eye coordination
Practice your hand and eye co-ordination skills to enable smooth functionality in the limited cockpit space when the time comes, and you are behind the wheel of an aircraft.
Airline Pilot Training Routes
Civilian –
Airlines often prefer you to have a Bachelor's degree from an accredited tertiary institution. Some universities offer flight programs alongside a degree. The other option is to enroll in a dedicated flight school. There are funding options available, so shop around.
Military –
By enlisting in the military, your costs will be covered by the government; however, you will be required to complete many years of service before you can start your professional career.
Getting off the Ground
Once you've undergone your training, you should be in possession of the principal qualifications needed to fly commercially. These are –
A Commercial Pilot's Certificate – you need to have passed ground school, a written test, and flight test, as well as logged 250 hours.
A Medical Certificate – stating you are fit and in good health to fly.
An Instrument Rating – certifies that you can fly using instruments alone in cases of poor visibility.
A Multi-Engine Rating – you need to be capable of flying a plane with multiple engines, as most planes in commercial use are multi-engine.
Radiotelephone Operator Permit
Transport Pilot Certificate – allows you to be in control of large passenger planes. Acquired after many more hours of experience post-flight school.
Building the Hours of Flight
After the training is complete, you must build up the hours of flight which is equivalent to the time spent in the air flying without assistance. It takes months if not years to complete the required number of daylight, and nighttime hours, therefore, you must show patience once more.
Expect to start earning well once you're in the pilot's seat of a major airline,  however, only the most senior captains earn the much desired $250 000 a year figure. Endless days away from home and strenuous schedules are some of the challenges that might come your way.
Fortunately, in terms of employment equity, the airline industry has made great strides forward since the early days of commercial flight. Increasing numbers of women and people of minority groups are fulfilling their dream of becoming an airline pilot. Join them and start planning your future now.
---
Share Your Thoughts!
We find value in differences between learning, interpreting and overall opinions. Please share your thoughts freely about this topic, but always remain respectful. You can preview and edit on the next page before your submission is sent in. You will also be informed about this site's privacy policies.

Thank you for your contribution.