Why do job aptitude tests benefit the most?

The career aptitude tests are useful for your career development. They, whether free or paid, do a lot of service in this regard. They highlight your strengths and weaknesses. When you know what is essential for your career progress why are you staying behind, it becomes a lot easier to tackle the problem. 
Not only this, the career-related aptitude tests are essential for the managers too. They attempt to fine tune their recruitment process with the help of psychometrics. 
Career aptitude tests for your career progress 

Most of the fresh graduates have a lot of dreams, competitive opportunities and day to day financial problems to tackle. You remain uncertain about your career until you receive an appointment letter. Some choose a job which is neither suitable to their aptitudes nor their passions. Some others end up working in the areas not connected to their degrees. 
Even before you think about which college you want to go to you should consider taking a career aptitude test. What you have to realize though is that there is no pass or fail. It's not that type of analysis. The career aptitude test merely is designed to work out what your key strengths and life-skills are, as well as to identify your weaknesses.
The career aptitude test can also be a gentle guiding light. Often we don't know what we are very good at. Sure, we may get good scores and grades at school, but does that accurately tell you what work you will be good at later in life. When you think about it, you are at work for a long time over many years. It makes sense to learn early on what you would be good at as that would undoubtedly make life easier for you in the long-term.
You might have an idea that you want to be involved in construction, but a career aptitude test may tell you that you would be better suited to a career with numbers, like an accountant. You may never have thought about being an accountant, but you may discover when you learn what accountants do that it is something you would enjoy.
Looking at the results from both sides

A career aptitude test isn't an exam. It isn't a paper with loads of questions that have only one correct answer. A standard type of analysis will involve questions concerning numerical and verbal reasoning. You will likely also have a set of questions that relate to language skills. Finally, there will be specific questions used to establish if you have unique skills, technical skills and what your level of perception is.
The career aptitude test is different from the job aptitude test as that is more specific. The career test is designed to point you in the right direction; the job aptitude test is to confirm you've found the right job in that career field. What is important though is that a prospective employer also gets a degree of reassurance.
Depending on your chosen career, it can cost many thousands of pounds, Euros or dollars to train a person to do a specific job. The armed forces are a prime example where a career aptitude test can prove invaluable both for the recruit, and the armed forces. Think about someone who has their heart set on being a pilot, or a surgeon.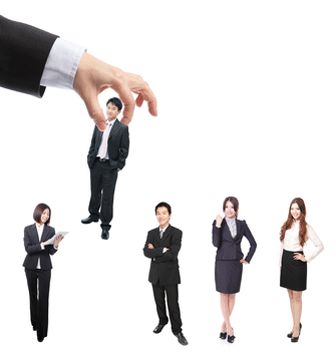 In either case, the training costs are astronomical. Now the aptitude tests may well show that a career in that field may be suitable or appropriate. What a career test doesn't show is how good you might be a pilot, it just indicates that the Air Force might be a good career choice. It may turn out that you would make a better general practitioner or navigator. But at least you would be working in the right field where your career was concerned.
As for your employer, the last thing an employer will want at the end of a two-year apprenticeship is to see you fail. That means all the time and money invested in you will see no financial return. It also means the whole process will have to be repeated with a new apprentice.
Well as discussed above, employers can spend a lot of money training a new member of staff. They don't have to be the health service or the armed forces; they could be a small and independent yacht builder. The time they have to invest in you is substantial, and all the time they spend teaching you, they lose money.
---
Practice with Free Aptitude Tests
---
Share Your Thoughts!
We find value in differences between learning, interpreting and overall opinions. Please share your thoughts freely about this topic, but always remain respectful. You can preview and edit on the next page before your submission is sent in. You will also be informed about this site's privacy policies.

Thank you for your contribution.