A Primer on the Right Career Interest Test
Four Career Interests Tests You Can Consider...

An Overview of Tools to Help You Settle on the Right Career
So, you're interested in taking a career interest test?
Good for you!
Not all people take the time to discern what they should be doing with their life carefully, but those that do (like you) often end up with healthier professional lives. They don't mind pay cuts and long hours; they always feel like they're contributing instead of being a burden. The extra effort they put in deciding the right career has placed them in a position to make the most of their jobs.
But if you're reading this article, you're probably wondering: how do I go about finding a good career interest test? How will I know which test is valid, and which test is just a webmaster's attempt to get more hits? Well, the good news is: you don't have to sort through the hundreds and hundreds of vocational assessments in the market to find the gold. This article will point you to the tests that are worth pursuing.
Below is a primer on FOUR of the most popular and most credible career interest inventories:
The Career Assessment Inventory (CAI)
First released in 1975, the Career Assessment Inventory measures a person's interest in different activities and then matches these interests with vocational choices. It categorizes a subject's responses in two six general themes: artistic, investigative, social, conventional, realistic and enterprising.
The test also pinpoints the specific fields that the test-taker might enjoy within these general themes. For example, a person who scored highest in the artistic subjects may be told that he or she would likely enjoy performing arts over creative writing.
This test is relatively easy to complete; all you have to do is rate a list of 370 activities regarding how much you like doing them.
The Self-Directed Search (SDS)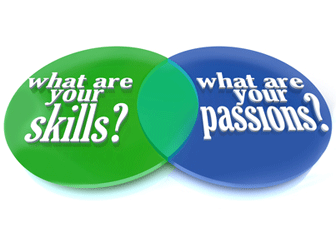 This test is one of the most popular vocational assessments out in the market, and may, in fact, be the most popular career interest test given how it has been translated into over 25 languages. It may also be one of the most credible: SDS has hundreds of empirical research validating its results. The SDS categorizes test-takers into the same six categories used in CAI. The SDS, however, is better defined regarding norms and validity. The only downside: it may be more expensive than the rest.

The Kuder Career Assessments
The Kuder Career Assessments is a family of career-related exams that, when taken together, provides a holistic and comprehensive picture of a person's professional leanings. Under its umbrella are three primary tools: The Kuder Interest Inventory, the Kuder Skills Assessment, and the Super's Work Values Inventory-Revised. The Kuder set of tests has stood the test of time, with the first 1939 version undergoing continuous updating to remain relevant.   
The interest inventory classifies test-takers into six clusters of interests: arts and communications, business operations, outdoors and mechanical, sales and management, science and technology, and personal and social services. The skills inventory, on the other hand, provides self-reported competency in the different skills under each cluster. The skills inventory is critical in career mapping; interest tests only tell you whether you'd like a particular line of work, it wouldn't tell you if you'd be good at it. The third test, the values inventory, provides information on the respondent's most treasured work values. It answers the question: what does this person consider as important when looking for a job, i.e., does mental stimulation matter more than financial rewards for this person?
Kuder assessments are available online, and if you answer via the official website, you'll receive a write-up of your profile that you can use to complement your CV or resume.
Career Development Inventory (CDI)
This test goes beyond the typical career interest test, as it measures not just preferences but also career readiness. It is most commonly used by high school and college students and had been created to balance the lack of job know-how among students and potential immaturity when it comes to making career decisions.    
Apart from the traditional interest scales, CDI measures four scales: Career Planning, Career Exploration, Decision-Making and Knowledge of the World of Work. The Career Planning Scale represents how much thought the test-taker has given to his or her future career endeavor. Career Exploration, as the term implies, measures the amount of effort that test-taker has given into researching and understanding career choices. The Decision-Making scale indicates the ability of the test-taker to settle on a rational career decision. The Knowledge of the World of Work assesses the amount knowledge the test-taker has on how jobs work in the real world.
These may just be four of the most popular vocational assessments in the market, but for sure they can set you off in the right direction when it comes to your search for the proper interest test.
---
Practice with Free Aptitude Tests
---
Share Your Thoughts!
We find value in differences between learning, interpreting and overall opinions. Please share your thoughts freely about this topic, but always remain respectful. You can preview and edit on the next page before your submission is sent in. You will also be informed about this site's privacy policies. Thank you for your contribution.