Defining Career Management
Career planning and career management are often intermingled with each other, whereas they stand distinctly apart. Career planning is only a subset of the more significant field, career management.
It is the combination of the well-structured planning of one's career choice and of management of those plans to boost the professional career. If one can do that, the outcome would be the following,
·         Personal satisfaction and fulfillment
·         Steady balance between work and life routine
·         Achievement of the ultimate goal and
·         Financial stability and security
Understanding Career and Career Management With its Implications
Career has often been limited to only a single kind or line of employment for one's complete professional life. However, the outlook for a job has drastically changed over the years, and now a career may include all sorts of employment choices that range from semi-professional to profession and semi-skilled or unskilled to skilled jobs.
Therefore career planning and management are not restricted to working upon the single career of an individual. It may also include finding opportunities for a new career line and then working on those opportunities to build up a future from there. So, in theory, and in practice, it includes planning, development, change or modification in the professional career.
Overall, career management is about:
1.    Development of the aims, goals, and objectives regarding career line and progress.
2.    Development of a plan or strategy to be able to grasp those goals and objectives.
3.    Implementation of that strategy using the specific means and procedures to achieve the goal.
4.    Constant and systematic evaluation of the progress being made according to the strategic plan towards the achievement of those goals.
5.    Re-direction and modification of those strategies if needed to achieve those goals possible.
Questions You Should be Asking Yourself When Managing Your Career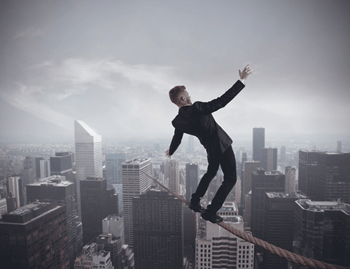 When managing your career, you should be able to answer the following questions to remain on the right path to success,
1.    What does success mean to you?
2.    What benefits are you trying to gain by managing your career?
3.    What practical steps should be taken to manage your career?
Major Factors You Should be Realizing
·         Career management is a continuous and lifelong process. As explained earlier, career is not limited to a single profession anymore; therefore the management of career will be a constant part of your journey.
·         Change is constant; which means that with the increasing pace of advancement in technology it is essential to keep up to open various avenues of opportunities.
·         Downsizing in the organizations to cut costs implies that you should manage the career to enhance your worth and value in the industry to become indispensable.
·         Change in roles in organizations; one should always realize the need of changing positions in the agencies to keep up the opportunities for advancement.
Make the Right Decision
There are lots of decisions you will be expected to make when it comes to career development, and one of them is to sort out an entirely new career that needs significant investment in the learning. Knowing what it will take you to make success in your career or to develop your career will make it easier for you to see if you will be able to get the result you are looking for through the chosen profession or not can help you to make a right choice of career at any point in time. That is another need for you to ensure that you manage your job efficiently.

Manage Some Life Changes 
Some of the changes that can quickly take place include, change in the work trend, change in your age can affect your physical strength making it difficult for you to handle some jobs in your career, change in your financial status which can easily result to decrease your business boom. These and more are life changes that can quickly be handed and managed when you efficiently achieve your career. 

Develop Your Professional Skill
If you are looking to develop your professional skill or to become an expert in a particular occupation, you can quickly make that a reality when you efficiently manage your career. These and more are the reasons why you must take Career Management very serious while trying to develop yourself and your career.

---
Practice with Free Aptitude Tests
---