Unique Talents of Famous People With Autism Grow Its Importance in the Job Market
You know autism is a hidden disability to deal with public situations like shopping, partying or social gatherings. We need to differentiate here between introverts and autistics. Autism spectrum disorder has root causes in genes, an excess of mercury in your body, and availability of certain bacteria in the mother's digestive tract as pointed out by Professor Huh Jun-ryeol at Harvard University and Professor Gloria Choi at MIT. 
It is a sad estimation that more than 80% of adults are unemployed though they score well above the average on an intelligence scale. However, availability of many famous people with autism proves that autism can help you to grow in unique ways. Your unique thinking patterns can help you to acquire certain jobs which others can't perform.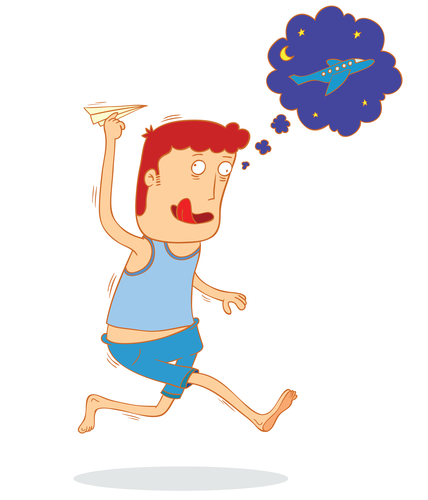 It was video games for 27 years old Christopher Pauley who got a degree in computer science from California Polytechnic State University, but he failed to secure any job during his first two years. His ability to recognize patterns and well-focused attention to the details make his video game playing extremely easy. 
The big name companies including Morgan, Ford, Microsoft, Ernst & Youg, etc. have realized the potential of people with autism. During last April, 50 companies gathered Silicon Valley campus of German software maker SAP to reach out to the autistic community. It was the first meeting of its kind.
How do you feel when you have autism?
When you suffer from autism, you may fumble with your wallet while making a payment to cashier after shopping. You may feel the people are looking at you when you get delayed while packing your shopping. Some may think of you as rude when you fail to thank someone for facilitating in your way. You may also look suspicious sometime which can attract security staff. 
Lucy Clapham describes her feelings while she became sick of it. She started to wear a badge to tell people in advance about her autism. Initially, she was a skeptic of her action, but soon people began to respond to her problem positively.  
5 Famous People With Autism
Angela Guzman has given a list of some celebrities having autism yet successful in their professions. She has mentioned 5 famous people with autism as under:
1- Darryl Hannah
This famous actress knew from her childhood that something was wrong with her as she was never comfortable to handle public situations. She struggled for years to get diagnosed with Asperger's Syndrome. Initially, she was admitted to have autism as it was considered a taboo. However, in the 2000s she spoke of her mind and told an account of challenges that she faced due to autism. Due to her trouble we take her at top of the famous people with autism.
2- Dan Aykroyd
Academy Award-winning writer and actor, Dan Aykroyd spoke in 2004 that he had had autism from his early childhood. He was expelled from school twice on his habits of acting up. Lately, he was diagnosed with autism symptoms. 
"The talented film writer suffered from mild OCD tendencies. While many may see the negative connotations with the autism diagnosis, Aykroyd references his OCD nature as the obsessive drive and fascination towards policemen and ghosts. Ultimately, his OCD was the driving force that inspired him to write Ghostbusters.
3- Alexia Wineman
Alexia Wineman, aka Miss Montana, became the first Miss American contestant with autism and the youngest contestant in the Miss America 2013 pageant. Various research has proved that the women with autism face more social pressures in the workplace. Miss Montana used to hear a voice in her head often that she is never enough and can't meet anyone's standards. However, she decided to defy autism and able to win many competitive pageant awards. 
Angela Guzman says: 
"There is no doubt that Wiseman has become a role model for women of all ages – and proves that any odds can be defeated. Wineman continues to serve as a public speaker and speak out against the critics and naysayers – her motivational speakers have inspired thousands."
4- Susan Boyle
Who can ignore Susan Boyle, the Scottish native who had blown away the judges and the house of Britain Got Talent with her angelic voice during her audition? She became a star overnight. She has sold more than 14 million records all over the world. Angela Guzman points out:
"Susan has over a million followers on Facebook and is involved in many philanthropical efforts – from serving as the ambassador for Save the Children UK to raising funds for the Elvis Presley Charitable Foundation through her music sales."
In my opinion she is one of the most famous people with autism on the social media. 
5- Temple Grandin
So far we have talked about actors, singers, writers and beauty contestants. However, none can ignore one of the most prominent scholars in the autism community, Temple Grandin. She is a professor of animal sciences at Colorado State University. She couldn't speak until she was 3.5 years old. She was institutionalized for her behaviors. 
In her book, Grandin mentions, "I have read enough to know that there are still many parents, and yes, professionals too, who believe that 'once autistic, always autistic.' This dictum has meant sad and sorry lives for many children diagnosed, as I was in early life, as autistic. To these people, it is incomprehensible that the characteristics of autism can be modified and controlled. However, I feel strongly that I am living proof that they can."
---
Practice with Free IQ Tests
---
Share Your Thoughts!
We find value in differences between learning, interpreting and overall opinions. Please share your thoughts freely about this topic, but always remain respectful. You can preview and edit on the next page before your submission is sent in. You will also be informed about this site's privacy policies. Thank you for your contribution.