General Aptitude Test Battery
GATB, the General Aptitude Test Battery, is used for vocational counseling, rehabilitation, and occupational selection. The resulting psychological profile is used to determine appropriate career and training paths for the candidates.
The Battery involves nine different sections by involving 12 separate sub-tests. These general aptitude tests are:

General Learning Ability
o Verbal Aptitude
o Numerical Aptitude
o Spatial Aptitude
o Form Perception
o Clerical Perception
o Motor Co-ordination
o Finger Dexterity
o Manual Dexterity
Use of General Aptitude Test Battery
Different jobs may require different capabilities to perform them correctly. Depending upon the job requirements these general aptitude tests may either be used individually or in a composite way. When you have applied for a job where multiple or most of the traits are required, then you will have to go through a complete battery.
The data of your performance in different areas is collected through the use of a composite battery.
For selection in some particular area or for some specific occupation, only a part of General Aptitude battery is administered.
GATB for Job Satisfaction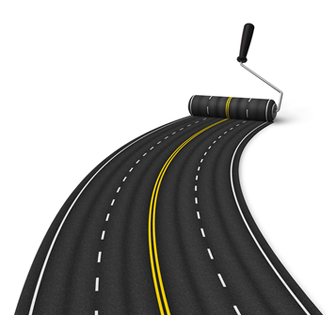 Most of the people don't attain job satisfaction for one reason or the other. However, you spend more than 60% of your time on job premises. It is essential to fulfilling your basic desire to work at a place of your interest. Efficiency comes from doing the things that you crave to do, and satisfaction begins by getting the things that you desire to use. The GATB can help you in both areas. You can:
o    Dig out your hidden potentials
o    Give confidence to your interests
o    Discover development needs that give you bright prospects
o    Find out new employment opportunities
Suppose architectural job fascinates you. Then you need to score high in four parts of the GATB: Computation, Three-Dimensional Space, Vocabulary, and Arithmetic Reasoning.
What is vocational assessment?
General Aptitude Test Battery provides a vocational assessment. The assessment is particularly useful when you are going to start your career or want to shift to some other profession.
General Aptitude Test battery assesses your abilities, work values, school subject preferences, and interests to help identify possible career options. It can locate your professional interests and acquires specific information about education and training requirements. It helps the psychologists to determine which occupations best fit with your individual's abilities, benefits, and personality.
Some other vocational interest tests use the Holland Codes of personality testing, which group interests into six categories:
o    REALISTIC (building, repairing, working outdoors)
o    INVESTIGATIVE (researching, analyzing inquiring)
o    ARTISTIC (creating or enjoying art, drama, music, writing)
o    SOCIAL (helping, instructing, caregiving)
o    ENTERPRISING (selling, managing, persuading)
o    CONVENTIONAL (accounting, organizing, processing data). 
---
Practice with Free Aptitude Tests
---
Share Your Thoughts!
We find value in differences between learning, interpreting and overall opinions. Please share your thoughts freely about this topic, but always remain respectful. You can preview and edit on the next page before your submission is sent in. You will also be informed about this site's privacy policies.

Thank you for your contribution.