How to Tackle Graduate Aptitude Test in Engineering?
All those who are looking forward to pursuing their masters in the field of engineering, appearing for graduate aptitude test in engineering has become essential for seeking admission in top science and engineering colleges. GATE is a prestigious all-India examination that is conducted and administered in cooperation with Indian Institute of Science and the seven other Indian Institutes (IITs) and is led by every institute every year rotationally. Through this test, candidates seek admission to postgraduate educational programs having government scholarships. In addition to this, a stipend of Rs. 12,400/- is given to every lucky qualifier by GOI and MHRD. 
Also, to seek admission in engineering colleges and universities, GATE also serves to be a qualifying test for several PSUs such as NTPC, BHEL, IOCL, etc. all those who are looking for a white collar and high paying job, the GATE is only and the best option available.
How to handle graduate aptitude test in engineering?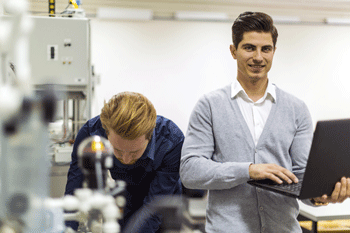 There have been made several changes in the GATE program like making virtual scientific calculator live for the candidates along with the addition and deletion of specific topics in the syllabus. To tackle these changes and others, below mentioned are some ways that will help in handling the test successfully. 

Set your goals: Every goal is set to have a strategy which makes defining goals important regarding the rank that you are willing to achieve. If you aim to seek admission in leading PSUs and IITs, then you need to rank less than 1000 which require thorough preparation for of all the topics. Conversely, if you have a goal of merely qualifying the test, then you have the option to leave out 2-3 issues.

Develop your concepts: The graduate aptitude test in engineering (GATE) is that test which tests not only your ideas but also its application. To handle such situations, you can join course classes or register for an online tutoring program that will immensely help in strengthening your basic concepts.

Take a diagnostic test: It is imperative to understand where your level of competence is in the first place. Analyzing your performance in diagnostic tests will help you in understanding your strengths as well as determining areas of improvement. Based upon the results of such tests, you can prepare your preparation strategy.

Get familiarized with the formulas: Engineering includes lots of formulas which need to be memorized. Preparing a note of the different formulas after every finished topic or referring to a collection of engineering formula will be of great help to you.

Appear in Most test series: It is always recommended that you take up a mock test series in preparing for graduate aptitude test in engineering as it will help you in assessing your preparation. Moreover, through these tests, you can identify our areas of improvement and then work upon those weaker points to get prepared for the grand test. Through mock tests, you will also be able to practice on different types of questions.
Focus on a topic that has higher return: General Ability and Engineering Mathematics comprise 30% of the total marks and are relatively more straightforward to score. The best way to prepare for these topics is to search for online lectures and tutorials.

Practice well: An adage says that practice makes man perfect. Try to solve every type of question that you see in different books so that you can get prepared for all kinds of question patterns.

Relax before the exam day: Stop thinking about GATE one day before. You need to relax and have a fresh mind when you appear for the exams.

Remember, GATE is not the end of the world: Stop worrying too much about the test results. Just put your best foot forward.
Graduate aptitude test in engineering is the platform through which students can establish their career in the field of engineering and science. Through GATE, students can seek admission in prestigious engineering and science colleges and universities across the country that will help them in pursuing their dream career. 

---
Practice with Free College Admission Tests
---