History of IQ tests
The prints of the history of IQ tests may be imagined back to the age of slavery. However, Sir Francis Galton is recorded to run his first intelligence test. It was in 1884 that he launched the test and subjects were expected to pay test charges.
You may find a lot of mistakes in this first test, yet it was first academic cum professional tool to set the pace for a widely accepted future of intelligence tests. Now, you see a great variety of the psychological tools must have a reference for Sir Galton.
The French Part of the IQ Tests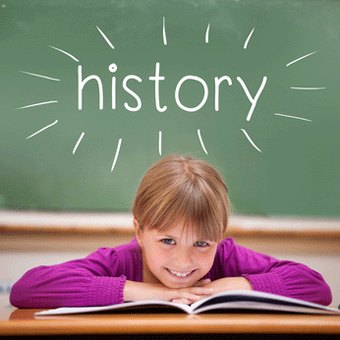 The Stanford – Binet Test
When you dig the history from the employer side, you see governments of the USA and France taking the lead over rest of the world. However, the French government played a pivotal role in the development of the IQ tests requesting Prof. Alfred Binet to screen out students who may experience trouble while passing through their schools. The results of the study helped the French Government to make school attendance compulsory for all children, and develop unique assistance strategy for the needy students. 
Later on, Binet and his colleague Theodore Simon developed the first qualified IQ test by including questions beyond the conventional schools and textbooks. They were surprised to discover that some students could answer queries set for older age students. It helped them to see a connection between the mental age and actual age.  
Their studies resulted in Binet-Simon Scale which can be considered a mother scale for all IQ tools available in the field if you ignored the poorly designed IQ test of Sir Francis Galton. 
IQ tests after World War I
The wars destroy human civilizations. Some good things also come out of the debris left. World War-I may be considered one of the reasons behind the exponential growth of IQ tests and their use. 
Robert M. Yerkes and his group of psychologists were hired by the United States Army to screen recruits on a daily basis. It led them to develop two kinds of exams for testing various groups of people, and these include the following:
Army Alpha exam was designed to be used in testing intelligence on literate and English speaking recruits.

Army Beta exam was developed to be used in testing intelligence on non-English speaking and illiterate recruits.
These tests were unique. They produced the desired results. They included various questions which required short answers. The questions included different war-like situations to find how well a hired person may react in such circumstances. There were questions from practical problems, practical judgment, arithmetic issued, puzzles and patterns. The recruits were required to have a certain level of general knowledge.
Intelligence Testing in the Modern Time
A lot of standards for intelligence testing have been developed in the modern time. Over the internet, you can find different kinds and types of intelligence testing, and most of these tests no longer calculate the score by using the old IQ formula but merely generate a score by considering the extent to which a person's performance differs from the average performance of people in the same age bracket.
Some of the well known modern intelligence testing includes the Wechsler Intelligence Scale for Children (WISC), the Wechsler Adult Intelligence Scale (WAIS) and so forth. You can find a lot of IQ tests online; some of the IQ tests online are free, but some are not. It is easy to determine your IQ score today, and these ratings generally reflect your intellectual prowess and capability. People with high IQ scores have exceptionally high mental prowess and ability.
---
Practice with Free IQ Tests
---
Share Your Thoughts!
We find value in differences between learning, interpreting and overall opinions. Please share your thoughts freely about this topic, but always remain respectful. You can preview and edit on the next page before your submission is sent in. You will also be informed about this site's privacy policies. Thank you for your contribution.
What Other Visitors Have Expressed
Click below to see contributions from other visitors to this page...

Fact Checking

You realize that 1884 is not "thousands" of years ago... perhaps consider revising to "hundreds" to give some credibility to your website