Short Personality Tests
You may wonder what type of personality you might have. Whether if you are an outgoing, friendly person, or a reclusive and thoughtful person- personality tests exist to tell you exactly how your personality relates to others. Short personality tests are an excellent way to say what personality type you have, without wasting too much of your time. Such personality tests have evolved over the years, and are quite accurate in today's modern world. This article is a review of some of the more popular personality tests, and how they compare regarding accuracy to one another.

Color Personality Tests
The color personality test is the quickest, and most natural of all of the short personality tests available on the Internet. By just asking your preference of a list of colors, the color personality test will then attempt to reveal your personality. Basing the colors on personality traits, you are mostly arranging personality traits as they rank in your life. Although not scientifically proven, a color personality test can prove optimal. Test time for the color personality test is typically a few minutes.

Cube personality test
The cube personality test is a rather creative personality test that asks you to arrange several items in a room. There is a cube, a horse, a ladder, and even a rainstorm involved in this test. Allowing you to use your imagination, most people find that the cube personality test offers the most fun. This personality test works by allowing you to place objects, which represent feelings or emotional priorities in your life, inside of a cube. At the conclusion of the test, your priorities in life are listed. Again, this test is not scientifically proven, but most people report that the personality test tends to get quite a few priorities of their life correctly. Most people finish this test in just a few minutes. 
Introvert/Extrovert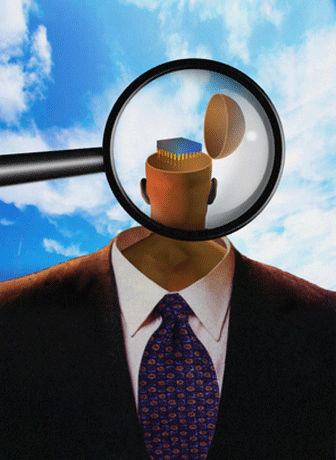 The Introvert/Extrovert test is a category of tests that attempt to decide, based on a dozen or so questions, whether or not you are an outgoing, social person. Questions may include, "Do you prefer to be the center of the crowd, or the center of attention?", and are usually answered with you scoring a statement on a scale from 1-5. On this scale, 1 typically means that you do not agree with the statement, whereas 5 means that you strongly agree with the statement. Test results are typically displayed with a percentage of your tendency to be an Introvert, or Extrovert. This test tends to be quite accurate, since it concentrates mainly on just one personality trait. Out of all of the short personality tests available, this is the only test that has some scientific basis for it's creation. This test will take approximately 5 minutes to take.
Myers-Briggs
Although not a short personality test by any means, the Myers-Briggs personality test is worth mentioning due to it's accuracy of it's test results. At the conclusion of the test, 4 personality preferences or tendencies are provided to you, and you are compared against other personalities as well. For instance, at the conclusion of the test, most Myers-Briggs based tests will tell you what personalities to avoid when looking for a spouse. Taking approximately 10 minutes to complete on average, the Meyers-Briggs is scientifically proven (and numerous studies have been performed to study it's accuracy).
Regardless of which of the short personality tests you might take, be sure to share them with your friends and family. Everyone likes to get a good laugh from time to time, and a short personality test is a great way to relax in the evening. In addition, some of these tests will allow you to post your test results on your web blog, so that the whole world can know just who you truly are. Do you really know yourself? Why not take some personality tests to make sure?
---
Practice with Free Personality Tests
---
Share Your Thoughts!
We find value in differences between learning, interpreting and overall opinions. Please share your thoughts freely about this topic, but always remain respectful. You can preview and edit on the next page before your submission is sent in. You will also be informed about this site's privacy policies. Thank you for your contribution.